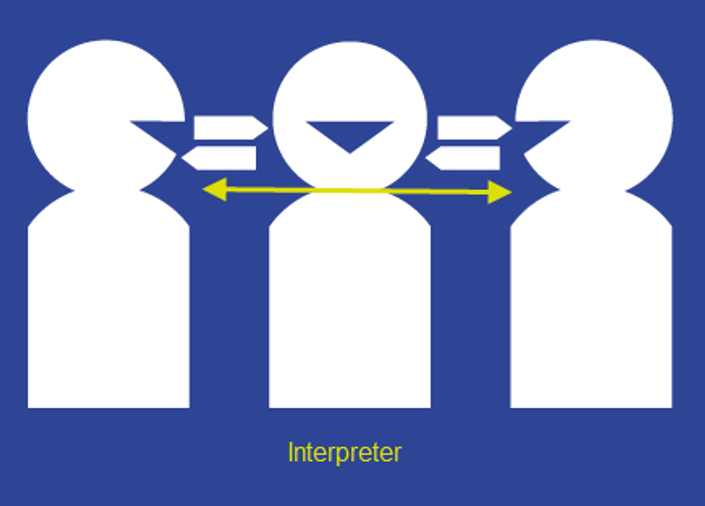 Advanced Consecutive Interpreting
Intensive Skill Building on Memory, Note-taking, and Interventions
A skill building workshop presented by the Interpreters and Translators Association of Alabama (ITAA), Deep South Language Services, and M&N Language Services.

Saturday, April 27, 2019 - 8:00 am - 4:00 pm
Sunday, April 28, 2019 - 9:00 am - 4:00 pm
Birmingham, AL

This two day intensive workshop will focus on building the skills that every interpreter needs to interpret accurately in the consecutive mode. Consecutive interpreting is used in almost every setting that an interpreter may encounter, including court, medical, and community interpreting.
The goal of a consecutive interpreter is to maintain accuracy while remaining neutral and making sure that everyone's voice is heard. This seems simple, but there can be many complications in consecutive settings and barriers to doing our job well.
This workshop is all about practice, practice practice!
You will spend two days focused on methodology and small group work.

DAY ONE will focus on you: How can you improve your accuracy through memory building and note-taking? We will practice visualization and memory techniques, and work on improving your note-taking or adding it in if you have not been taking notes.
DAY TWO will focus on external issues: How do you manage interruptions, conflict, and problems as they arise? We will demonstrate proper techniques in difficult situations and then practice in small groups.

Questions? Contact us at 334-356-6642 or admin@deepsouthlanguage.com.

This course is not open for enrollment.